Related Articles
A conversation with our CFO – XICA CFO Masaru on the future of innovation, where data meets emotion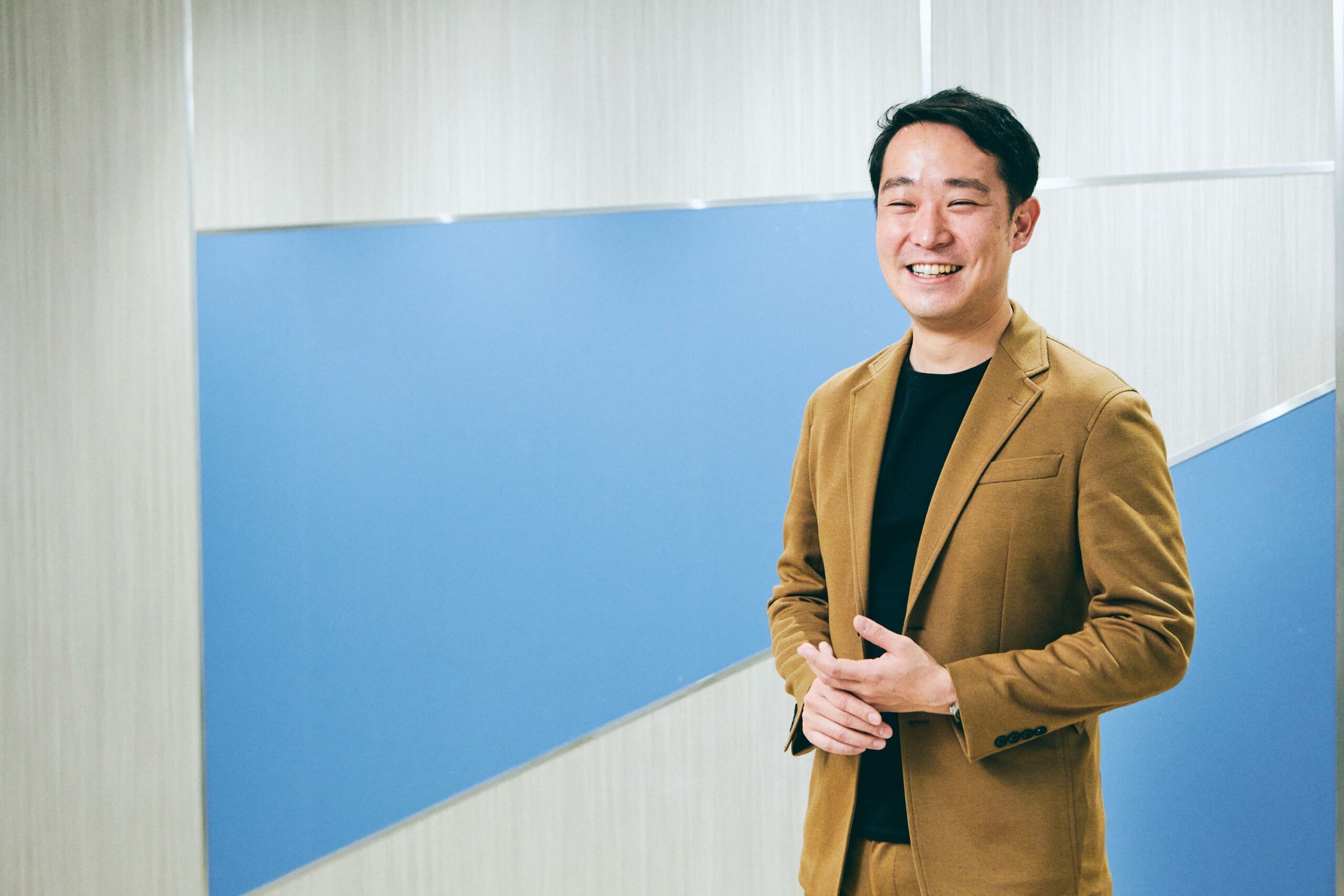 "Innovation" is the creation of the unprecedented, whether that may be products, services, business models, or markets. Innovation is essential for corporate growth and industrial development.
What are the essential elements for a company to bring about innovation? What growth is required of individuals working in such organizations?
We spoke with Masaru Sugiyama, Director and CFO of XICA. Masaru has a decade of experience as a lead analyst in the Internet, gaming, broadcasting/advertising, and consumer electronics sectors in the investment research division of Goldman Sachs, where he later served as vice president of the same division.
Masaru believes that the future of innovation lies in "emotion".
In this article, we ask Masaru more about his views on the future of innovation, and what he thinks are the essentials to an innovative organization.
Director & CFO Masaru Sugiyama
A Waseda University graduate, Masaru joined Goldman Sachs in 2010. He has extensive experience as a lead analyst in investment research in the Internet, game, broadcasting/advertising, and consumer electronics sectors. Starting 2016, he served as Vice President of Goldman Sachs' Investment Research Department. In June 2020, he joined XICA as Executive Officer and CFO/Head of Administration.
"Emotion" is the key to innovation for societal development
ー There is a strong demand for "innovation" in society and companies.
That's absolutely true. The human race has brought about various innovations throughout our history – the invention of electricity and semiconductors is one example.
We are now in the midst of a major trend toward a shift from material wealth to emotional wealth. Physical needs are being fulfilled more than ever, and we are moving toward emotional needs.
I believe that "emotion" will be the key in getting the human race out of this societal zero-sum game in which one party must lose to let another win. "Emotion" will be the key to realizing growth and change on a more comprehensive, higher level.
ー Please tell us more about how you came to think about this.
I spent a decade on a team of analysts in the Investment Research Department at Goldman Sachs. My job was to research various industries and companies and propose investment strategies to institutional investors.
I oversaw the technology industry, especially Internet, media, game companies, broadcasting/advertising, and electronics companies.
In my opinion, this sector is filled with the most dreams out of all the industries in Japan, because this industry is in the business of "moving people's hearts". Having witnessed the rapid expansion of this industry, I am convinced that human beings, having been materially satisfied, will seek emotional enrichment.
On the other hand, however, I also ran into the difficulty of being in the business of moving people's hearts.
Investors and colleagues would often ask me to visualize the value of "content", but it was always difficult to calculate this.
For example, there is enormous value in video and game characters. There is value in the TV commercials that run between animations and other visual content. But it was difficult to quantify this value.
On the other hand, with the Internet, it has become possible to see very clearly how much value there is in something, who's watching what, and how they ended up watching it.
There was a gap between this concrete, highly visible value, and the old-fashioned, ambiguous value, and this gap continued to widen.
ー So that's what lead you to XICA.
Yes. What XICA is doing is visualizing the value of businesses that moves people's hearts. What I could not answer even after a decade of experience, XICA was doing through statistical analysis. And I think this is very important in Japan, where the content industry is very strong.
I think there are two aspects to innovation.
One is to create something from nothing. The other is to create new value by adding and multiplying new factors or perspectives.
I myself can create change and innovation through the latter. On the other hand, there are those who are good at the former. In the case of XICA, Yoshiaki, the CEO is good at creating something from nothing. I am good at adding and subtracting, so I think my role is to take what Yoshiaki has created, and multiply it to take it further, or add new perspectives.
I myself can't create content that moves people's hearts, but I think I can accelerate the growth of businesses that move people's hearts by evaluating and spreading the word about them. I joined XICA because I saw potential to do this.
The key driver of innovation is "a mechanism that benefits all players"
ー You mentioned "emotion" as a major theme for social innovation. What do you think is necessary to promote innovation?
If we are to talk about XICA, there are existing players in advertising analysis. They are very good, and their customers may be satisfied with their existing methods. In order to get those people to choose to do business with XICA, the "mechanism" is important.
To be more specific, in the early days of the Internet, there were negative mechanisms such as "cancellation fees" to prevent users from leaving the service once they had used it.
However, today's customers tend to be more knowledgeable about various forms of business. Given this historical background, we believe that what we should create now is "a mechanism that benefits all players".
Instead of winning by making someone else lose, we need to design a mechanism in which every person receives a return (benefit) that is greater than the cost (source funds) they invested.
In this matured Japanese society, we need to involve the players who have traditionally supported the industry and create something better with them, rather than destroying the industry with something new. I believe that such a way of innovation is what is needed in the world right now.
The first step in innovation is the "purpose" of the organization
ー So the need is not for destructive or hostile change, but for constructive and friendly change. What does a corporate organization need to have to promote such change?
A "purpose," or reason for existing. I believe that having "purpose" and having it shared among its members becomes an important backbone of any organization.
Simply setting targets for market share and sales will not allow us to escape from the zero-sum game with our competitors. In order to engage other players, we need them to share a deeper connection with them, such as sharing the question of "What are we to society? Why do we exist?"
"Purpose" has a positive impact not only externally, but also internally.
An organization that has a well-developed "purpose" is more likely to have a long-term perspective.
When faced with something that may damage sales in the short term, but offers tremendous opportunities in the long term that are consistent with your mission, and you think it should be done, it is important to persuade shareholders and other external stakeholders to make the decision for the long-term.
One of the companies I oversaw at my previous job clearly stated that it would make new businesses its core business, even at the expense of medium-term profits. I found that interesting. I wondered what would happen if it worked out. I did my best to create an investment estimate. At first, the stock market gave the company a harsh evaluation, saying that the risk was too great and that the growth potential of the core business was declining, but in the end the company pulled through.
Regardless of what anyone says, carry through with the long-term vision and innovation.
And don't forget to look at business performances straight on.
In my 10 years of experience, I have seen companies with this ability increase their corporate value. Bold investments and product development that were thought to be unrealistic were often realized 10 years later as a result of the efforts of everyone at the organization working as one team.
That's why I believe having a "purpose" is very important for an organization.
Promoting innovation to boost the growth of society, and the happiness of people who live in it
ー Clarify the "purpose" of the organization, and create "a mechanism that benefits all players". I believe it is up to each and every employee to create such an organization, but what are your thoughts on the growth of individuals?
I believe that thoroughly doing what you want to do will help you grow into "a person who enjoys the process, even the failures."
Work is an accumulation of small tasks, but all of these tasks lead to the results we want to achieve, the image we want to create, and the society we want to create. I think the key to enjoying work is to be aware of what the work in front of you is leading to, to be aware of the big picture.
I don't think there are many people that can envision what they will be doing decades from now, so it's okay if you can't, and it's okay if you can't articulate it, but I just hope you do work that you find "fun". I hope that XICA is a company where people can find "fun" in their work.
ー Finally, can you talk to us about the "innovation" that XICA is striving for?
As I mentioned at the beginning of this article, the growth potential of Japanese society now lies in "emotion".
There have been many advertisements in the past that had great messages, but XICA scientifically analyzes the what and how of moving people's hearts. Based on this analysis, we propose ways to better convey the message and create content for TV advertisements and other media.
This innovation, where data meets emotion, is a unique aspect of XICA that cannot be experienced in other industries.
We are also trying to innovate through partnerships with the existing industry. It is a challenging task, but we believe that when it is accomplished, we will be met with significant positive impact, and contribute to the happiness of society.
Interviewed & Written by Fumiaki Sato
Photographed by Daisuke Koike
Planned & Edited by Yuko Kawabata