Related Articles
XICA's new vision is a pledge to democratize data science, and create a just world filled with blooming potential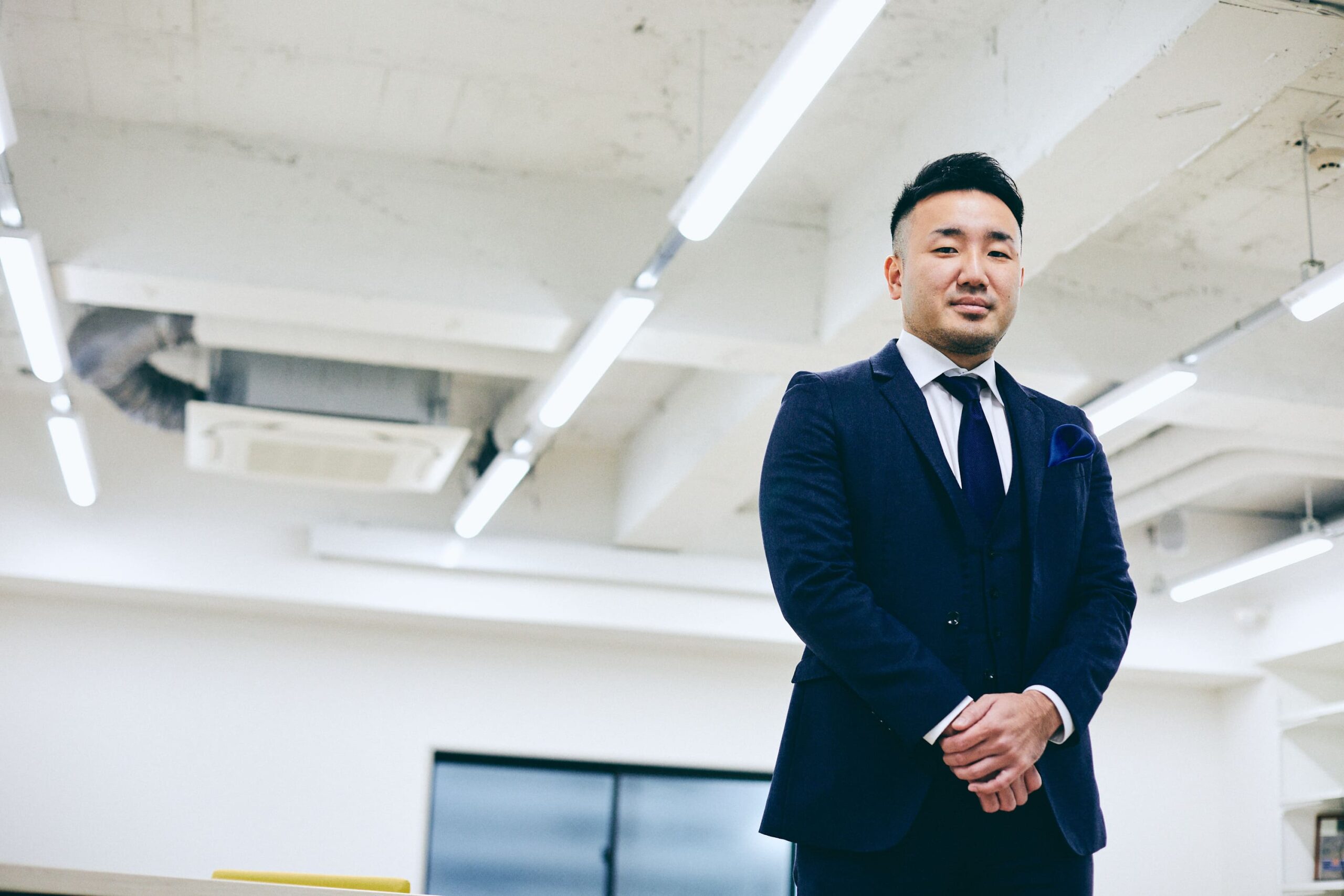 In 2020, XICA renewed its corporate vision. We are creating a just world filled with blooming potential. In this article, we will explore what "blooming potential" is, and why the world we live in now is not a "just world".
The answer to this question will be left for our CEO Yoshiaki to answer later, but there are many long-established customs that have become a part of our daily lives and are taken for granted. It is difficult for us to recognize it even if some of these customs are unreasonable.
But the world is changing every day. The world continues to change in search of a better economic experience, and concrete justice. Nowadays, it is easier for everyone to communicate their own sense of discomfort. One person's voice can be the catalyst in the dawning of a new age. In the process of the world's evolution, we must break down unjust relics of the past, and rebuild a new system.
XICA seeks to disrupt these unfair structures and promote a healthier cycle of creation. We strive for a fair and just world where the efforts of those who create are properly valued.
We interviewed our CEO Yoshiaki Hirao about the future that XICA is aiming for.
The ideal world that advertisers and media have been striving for since the birth of marketing is approaching
Yoshiaki: If you ask me what kind of company XICA is, I will tell you this. I would say that it is a leader in the democratization of data science in the advertising industry.
Before getting into what XICA is aiming to do, let's take a look at the Association of National Advertisers' "An Independent Study of Media Transparency in the U.S. Advertising Industry," released in June 2016. The report discloses unspecified advertisers' cost of advertising placement fees. As a result of the revelation of rebates, cash backs, and other untransparent financial flows, the stock prices of major U.S. advertising agencies fell and have not returned (*1).
*1:This became a major issue around 2017, a year after the Association of National Advertisers released its report. The stock price of WPP, the world's #1 ad agency, fell to half its value in 2019, compared to its peak in 2017. From there, it dropped even further to where it is now. The share price of Publicis, the leading French advertising agency with operations in more than 100 countries around the world, has also fell about 40%.
Too great of an asymmetry in information cannot be overlooked
Behind this trend, I believe, lies the achievement of online advertising, which has emerged significantly over the past 20 years. This is because we are now able to visualize cost-effectiveness, and understand advertising results to a certain extent. It is only natural that this makes way for questions about the effectiveness of offline and TV advertisements.
XICA has been working to create a world where anyone can analyze data, and properly evaluate the value of advertising. In 2020, we launched "ADVA", a service that utilizes data science to maximize the results of marketing, particularly commercials.

Advertisers invest heavily in advertising expenses. Some industries spend more than 10% of their sales on advertising (*2), and companies with the highest ratio of advertising expenses to sales in Toyo Keizai's "Top 300 Companies with the Most Advertising Expenses" ranking, spend more than 60% of their sales on advertising.
Despite such huge expenditures, it is difficult to say that advertisers are making decisions based on accurate information. I've felt that this situation is an issue. We need to do something to solve this asymmetry in information.
When the two of us founded XICA in 2012, our goal was to democratize data analysis as "analysts". Nine years later, XICA is still working to democratize data analysis, armed with the data science expertise we have accumulated.
ADVA is not only a solution to our clients' marketing challenges, it is also a pledge for everyone to step onto a level playing field, and win their civil rights.
*2:https://www.dentsu.co.jp/knowledge/ad_cost/2018/business.html
To create a just world filled with blooming potential

Based on everything that I've spoken about so far, XICA set forth a new vision in 2020. We will create a just world filled with blooming talent.
The "blooming potential" here refers to a state in which the potential of each individual is at its maximum, and the target of this blooming potential is advertisers and the media – namely companies that create good products and services, and media that create advertisements and content that move consumers' hearts. We'd like to create a world where the value created by these companies is not influenced by industry structures or information asymmetries, but is evaluated fairly in the marketplace.
This may sound obvious, but as you can see from the examples that I've mentioned so far, there are more unjust things in the world than meets the eye.
The revolutions that have taken place around the world so far have been fights to eliminate injustices in the world and to seek fairness. We believe the world would be a better place if the asymmetry of information, which is often the root cause of injustice, is eliminated.
This may sound like an exaggeration. But isn't advertising something that all people are exposed to everyday? Advertisements influence our daily consumption activities to a greater or lesser degree. Take detergents on supermarket shelves. If there is no significant difference in effectiveness between detergents, we may all choose a product based on the advertisement. I believe that we need to optimize the global economy of 9,200 trillion yen (*4), and not just the global advertising market of 65.3 trillion yen (*3).
This is a difficult challenge, but I'm sure this is a business that I will be proud of when I look back on it in my final years. It will change the way we live, and the world we have taken for granted. For us, it is a great challenge, just as it was for Ford, who created the automobile, and the Wright Brothers, who flew the airplane.
This is a difficult challenge, but I'm sure this is a business that I will be proud of when I look back on it in my final years. It will change the way we live, and the world we have taken for granted. For us, it is a great challenge, just as it was for Ford, who created the automobile, and the Wright Brothers, who flew the airplane.
*3:Based on the Dentsu Group's "Global Advertising Expenditure Growth Forecast (2020-2022)," converted to USD/JPY at the rate of February 8, 2021. https://www.group.dentsu.com/jp/news/release/000371.html
*4:Based on the IMF's "World Economic Outlook Database (https://www.imf.org/en/Publications/WEO/weo-database/2020/October)" Converted with the USD/JPY rate of March 29, 2021.
How we are going to democratize data analysis

We have also refreshed our mission to express how we are heading toward our vision. Democratize data analysis and the proper evaluation of marketing.
To be honest, our company's previous guidelines were too vague for this challenge. It was as if we were running toward the sun. We realized that we needed to make our statements more concrete and easier to visualize, while maintaining the same level of enthusiasm. This is why we refreshed our vision and mission.
In 15 years, we'd like to see data analysis and the proper evaluation of marketing be democratized, and become the norm. By then, I hope to be able to laugh about the current state of the advertising industry. I'd like to laugh about how you couldn't see the effects of advertising in the old days, about how you can't analyze the results yourself.
I hope you understand why our vision and mission state that we are "creating a just world" and call for "proper evaluation". We are players in a liberation front to change a polarized society. Our words may sound slick and smooth, but we know that it is only through a revolution that we will be able to achieve our goals.
A world where injustices are righted, a world filled with the blooming potentials of people who create. That is the future we are aiming for, and we will keep fighting for it, no matter how high the walls may be.